For 6 months, benefit from a complete acceleration program
Professional and personalized support
A weekly coaching session: according to your needs and following key stages (customer pull, financing ...)
A team of experts on call: Business, Finance, Accounting, Marketing, HR, Legal, Tax ...
Thematic workshops selected with entrepreneurs and led by leading external speakers
Potential participation in certain modules of Via ID's "Starter" program, to reduce the strategic risk of the launch to simply an operational risk.
A unique
experimental environment
Direct connection with the right contacts within the major accounts of the French National Council of Automotive Professions
Getting in touch with partners for the development of the start-up (manufacturers, insurers, transport operators, mobility actors, ...)
Possibility of raising funds for promising start-ups thanks to a network of financial partners (Via ID, Station F, VCs etc ...)
Visibility and communication towards major players
Participation in key events on mobility
Access to all the Station F workshops
Exchange of lessons learned with other entrepreneurs
STATION F: The world's biggest startup campus
An exceptional place and unprecedented working conditions!
34,000 square meters of space

1 Makerspace (3D prints, lasers, ...)

1 restaurant, 4 kitchens, 1 café, 1 bar

Open 24/24 and 7/7
More info: visit the
Station F
site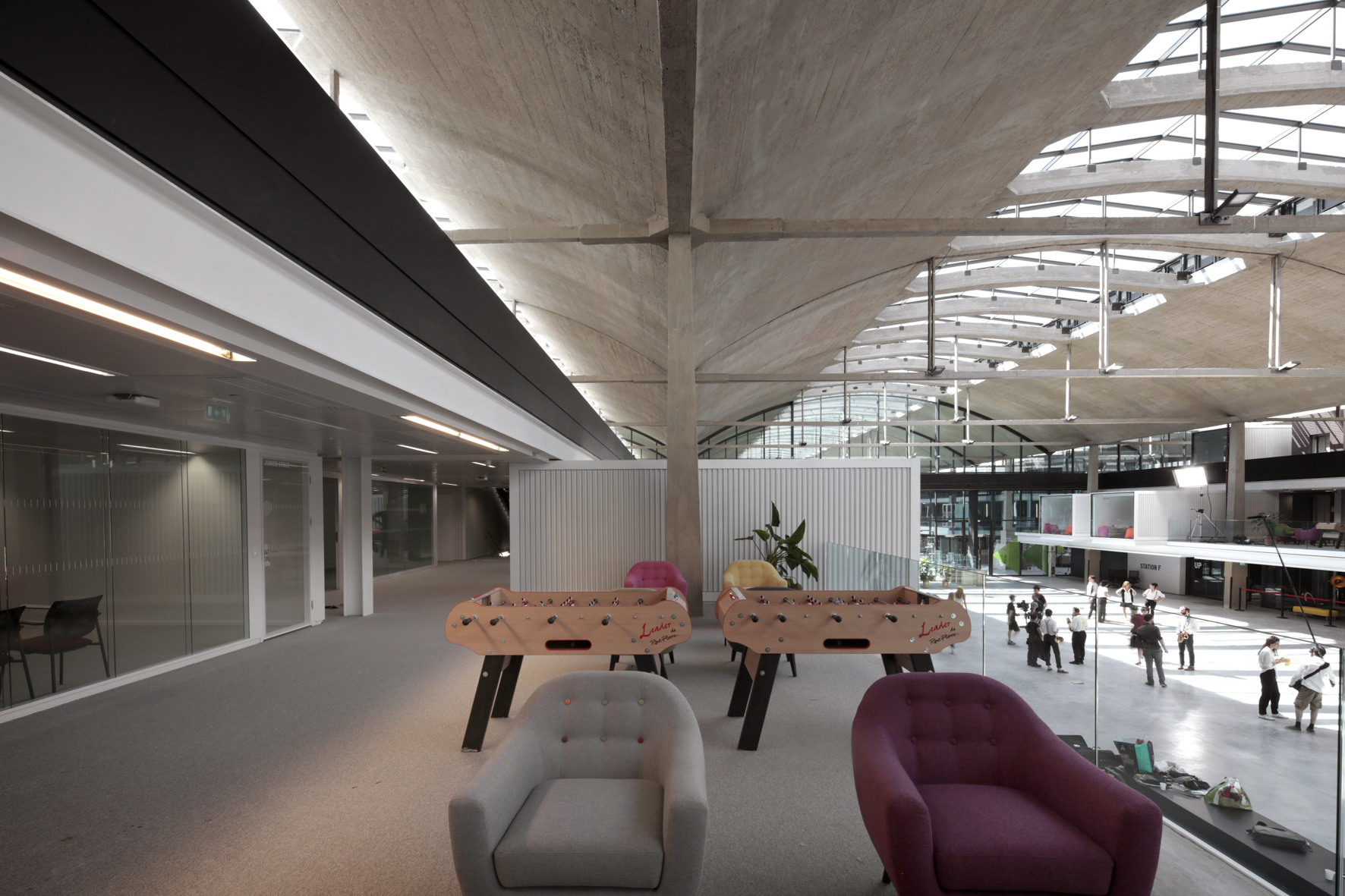 But it is also:
Daily thematic workshops

And in particular the permanent presence of:

Investment funds, BPI

Service providers

Public services (French Tech Central)

A pop-up shop for startups
For any question or information on the Moovelab, send your requests via this form: